Photograpy
Workshops
World class photographer Monique Pantel curated this course and has trained hundreds of women in her home town Winnipeg (and abroad) on how to use their DSLR's and equally important, how to take amazing photos with the light and tools they have access to! I will be hosting and leading these intimate photography intensive workshops at the beautiful LOVT EAST studio. These workshops were created to provide you with the knowledge and hands on skills of using your camera to capture the world and lifestyle you love–in a super fun, supportive, and creative setting of course!
Next class is September 21st, 9am - 12pm, 52 St Lawrence St.
Will be announcing new workshop date for November soon!
Check out these photos that our Nov 4th and Feb 3rd Workshop gals took on their cameras!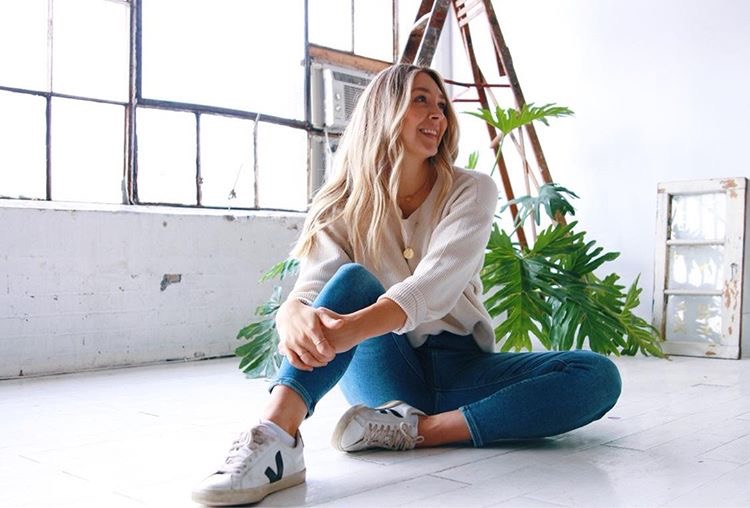 TELL ME MORE
Do you have a camera and have no idea where to start? This workshop is an intensive on how to use your DSLR, designed for true beginners! So you shoot on Automatic, and want to learn how to use the Manual settings but feel overwhelmed on where to even start and kinda clueless? (no shame) This class is for you! (If this sounds too beginner keep scrolling.)
You will learn photography 101 (light, camera, aperture, ISO, shutter speed, iphone editing). We'll cover useful equipment (DSLR cameras, lenses, the right editing software to use), and practice taking photos in various scenes (which you can apply to your travel, portraits, Instagram, flat lays).

You'll also be able to practice with your camera and receive 1-on-1 help through mini photography challenges using different lighting and settings and gain invaluable insights through a Q+A on anything photography related. Bring all your photo questions! You will walk out after this class with an understanding of what the settings are, how to use them in different situations, what gear is best for you, and feel empowered and inspired to go out and create beautiful content that matters to you!

Lastly, there will be coffee and treats!
Some snapshots from the LOVT EAST studio – trust me, You'll want to photograph every corner!
HOW TO PREPARE
Bring your camera (DSLR preferred - yes, mirrorless too! As long as you have Manual settings to control the ISO, F-Stop, and Shutter Speed you're good). I will have 2 available cameras per class for those who need), lenses, batteries, notepad and pen. Be prepared to learn, laugh, have some fun, and connect with some amazing women just like you!
TICKETS
We have a limited space for our workshops as we like to keep class size as intimate and personal as possible. There are only 7 seats per class available and tickets are to be purchased in advance online. If you have any questions, I'm happy to answer!
TORONTO, LOVT STUDIO EAST (52 St Lawrence St) PHOTOGRAPHY WORKSHOPS
(select day below to view ticket)
WHAT IF I'M NOT A BEGINNER?
If you already feel semi comfortable using your DSLR camera on manual, but are not a professional nor at the confidence of an intermediate level photographer (oh growing pains) and want to work more on where to start styling a shoot, editing, gaining some more experience and receiving some personal feedback, then you may be better fit for an intermediate workshop or a 1-on-1 session. Currently working on those workshops and taking requests for private sessions.
TESTIMONIALS
"I've always wanted to try my hand at photography with a professional camera, but looking at a Canon with all its buttons and options was overwhelming! Like where do I even start?! This workshop helped to demystify the DSLR and made shooting manual fun (and possible)?? Now I know all about ISO, aperture & shutter speed! Huge thanks to Ashley and Monique for putting on a fab & informative workshop with an amazing group of ladies." - Andrea Johnson
"Ashley's workshops are so much more than a photography lesson. In addition to finally feeling comfortable with my DSLR, I was able to connect with so many incredible, creative, passionate women. I left feeling equipped with new knowledge to apply to my photography, and feeling inspired by the new network of creators that I had the privilege of meeting–both of which have helped me grow as a photographer." - Laura Newton
"I've been doing photography for a while now, but the moment I stepped into Ashley's workshop it's like I was hit with a next level confidence. I learned tricks I never knew and was able to experiment and feel comfortable while doin git. It's so much more than a photography workshop. It'll get your creative juices flowing and you'll make some amazing connections with like-minded people." - Lindsay Ganga
"I highly recommend this workshop to anyone with a DSLR or thinking about getting one." - Reanne of Never See Come Sea
If you have any questions please don't hesitate to reach out and ask! Otherwise, we promise you, you don't want to miss this opportunity!